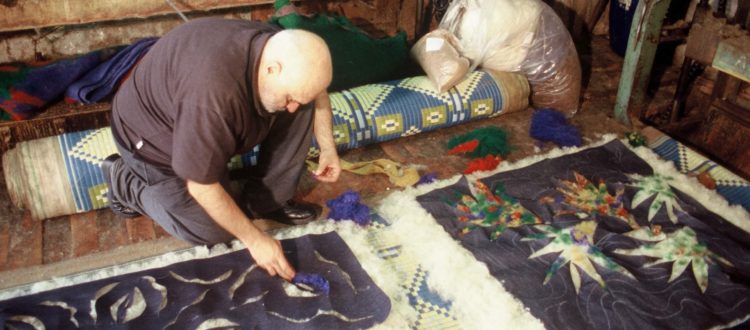 Selçuk GÜRISIK, the Multi-Medium Creator from Turkey
Dr. Selçuk Gürisik was born in Istanbul in 1954. After studying at the Istanbul Technical University, Faculty of Architecture, he graduated from the Central Martins College of Art and Design, Textile and Fashion Department. Completing his master's degree at the Manchester Metropolitan University, Fashion Department, in 1982, he returned to Turkey. While he was working as a designer / merchandiser for export-oriented market and representing foreign companies in Turkey from 1990 to 1996, he was also lecturing at the Mimar Sinan University in the Textile and Fashion Department.
Between 1983 and 1997, he worked as an art director, costume and stage designer for national and international projects in performance art, theatre, dance and future films in Spoleto, New York and Istanbul.
He is also one of the founding members of the Assos Performance Arts Festival. During his studies for the PhD degree at the University of Arts London, the Central Saint Martins College of Art and Design, where he did research on the Anatolian Felt Making, he worked on several international interior design projects. Currently, he participates in community projects and organizes workshops as part of his socially responsible approach. These represent and emphasize the gravity of the disappearing regional cultural identities under the globalization threat. His practice-based interdisciplinary design approach enables the production of a broad range of artefacts bringing an appreciation of cultural inheritances. The combination of multi-medium fabric-making techniques enables the transformation between the traditional and contemporary concepts representing the aspects of post-modernism.